ATRS Services
We now service all makes and models of cars and trucks, both foreign and domestic, gas and diesel. Our skilled team is capable of handling all your repair and maintenance needs no matter how large or small.

Here is a small sampling of the maintenance and repair services we now provide:

Timing Belts
Engine Repair
Steering & Suspension
Brakes
Diagnostics
Gas and Diesel Maintenance
Complete Drive Line Service & Repair


Remanufactured Transmissions from Jasper




w/ 100,000 mile 3 yr warranty


And Much More...


Company Info
ATRS started out of Dale's own two bay garage in 1979. By 1987 he started making improvements to increase the working area.
Over the years ATRS has added office space and a 40 foot by 60 foot area, which gave room for two more bays. ATRS has now grown to over 4,000 sq. feet. ATRS continues to grow and serve the Shenandoah Valley.
Dale Armentrout, founder of ATRS, started learning about transmissions at the age of ten while cleaning shop and hanging out in a neighborhood transmission garage. Soon after, Dale started learning the ins and outs of transmission work. Learn about transmissions for yourself on Wikipedia.
Free Estimates -
At ATRS, we take pride in doing first-class work, ensuring customer satisfaction. We offer free estimates on transmission rebuilds and any repair services.
Best in the Valley
ATRS is proud to say we are the "Best Transmission Shop in the Shenandoah Valley."
ATRS is one of Jasper's largest customers on the East Coast.
Most of ATRS' clients are a result of referrals from other customers and local auto shops, dealers, and independent garages..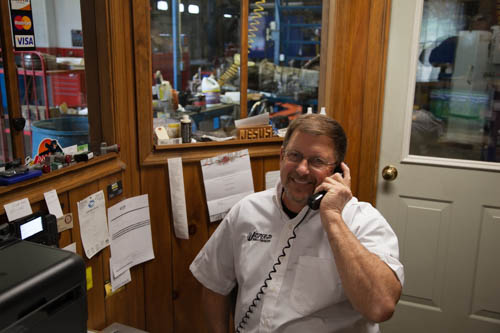 Owner Dale Armentrout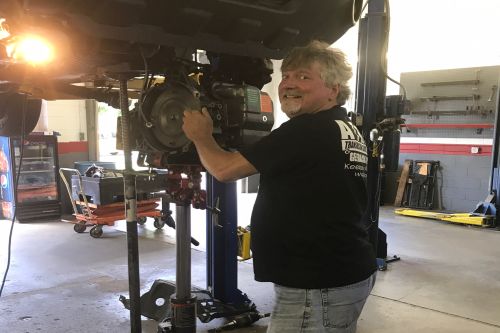 Technicians John (above) and Preston (below)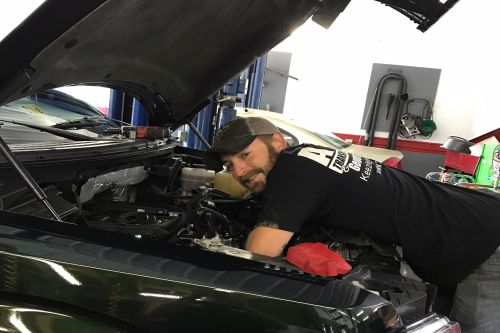 Contact Us
Business Hours: Monday–Thursday
8 a.m.–5 p.m.
3028 Indian Trail Rd.
Keezletown, VA 22832
Map and Directions
Call Today
(540) 269-8141
Copyright 2016 ATRS